Two-Way Radio Installation & Repairs
Expert Technicians in Upstate and Western New York for Two-Way Radio Repair Service & Installation
Flower City Communications Two-Way Radio Installation & Service
Protect Your Radio Investment with Flower City Communications
When products break down your system doesn't have to. Flower City Communications is available 24/7 to make sure your business doesn't have any interruptions. Our technical skills, knowledge of two-way radio systems, and wireless network maintenance experience will all help keep you, and your company, running smooth.
Flower City Communications has been servicing customers throughout Upstate and Western New York for over 40 years. We have the experience needed to handle all of your needs – from radio system installation to repair services. Our factory trained staff will work quickly and efficiently so that you don't lose any productivity while waiting on repairs or installations.
Schedule Our Two-Way Radio Service Team Today
Flower City Communications Certified Two-Way Radio Service
Get Your Two-Way Radios Repaired By Expert Technicians 
Your two-way radio system is the key to your business. A defective radio can lead to lost productivity and safety issues for your staff. Radios are complex technologies that require maintenance to keep them running at peak performance. The problem is, most businesses that use two-way radios don't have the expertise or equipment needed to repair these systems.
Flower City Communications does, and we're ready to help you with all of your Motorola radio service needs in Upstate and Western New York. Whether it's a simple part replacement, or an entire system overhaul, our technicians will be able to get your radios back up and running quickly and efficiently. We offer emergency services for any urgent issues that may arise during business hours! You can also schedule routine maintenance appointments so we can make sure everything is working properly before it becomes a major issue.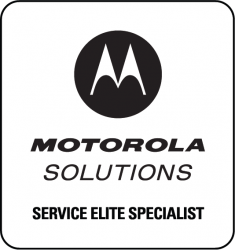 Schedule Our Two-Way Radio Service Team Today
Flower City Communications Two-Way Radio System Installation
Expert Installation Services for Your Business or Government Agency
You have a two-way radio system that you need installed in your location. There are many reasons why getting this done right is so important. Two-way radios are vital to the safety of employees, customers, and visitors at your locations. They can also help improve productivity for everyone involved in operations by allowing them to communicate instantly with each other throughout the day. But problems with installation or programming could cause malfunctions in your system's performance, which would be costly and disruptive.
When it comes to installing, programming or upgrading any type of wireless communication equipment, there are several things that should be considered before making a decision on your technical partner. At Flower City Communications we take our work seriously when it comes to providing professional installations that meet all applicable industry standards, while still maintaining cost effectiveness for our customers. Our team of expert technicians will work with you throughout the project so that your system requirements are met.
Top Industries For Two-Way Radio Systems