Vigilant Solutions Facial Recognition and License Plate Reading
Our license plate recognition portfolio combines the most extensive portfolio of purpose-built cameras
Vigilant Solutions from Flower City Communications
advanced software designed to turn license plates into leads
Safety and security are top priorities for community members, and Flower City Communications recognizes this. That's why we offer products from Vigilant Solutions. Vigilant Solutions is comprised of various innovative safety solutions. From license plate and facial recognition to data sharing, it's all about protecting law enforcement, their families, and the rest of the community.
We work closely with customers to get an understanding of their unique needs. Then, we'll apply easy-to-use and practical technologies to create solutions that'll help keep police officers and the public they serve safe.
Of course, you need the right tools to provide individuals with great peace of mind. Luckily, you'll find that from Vigilant Solutions, in the form of:
License plate recognition
Facial recognition
Data sharing
Keep reading to learn all about them!
License Plate Recognition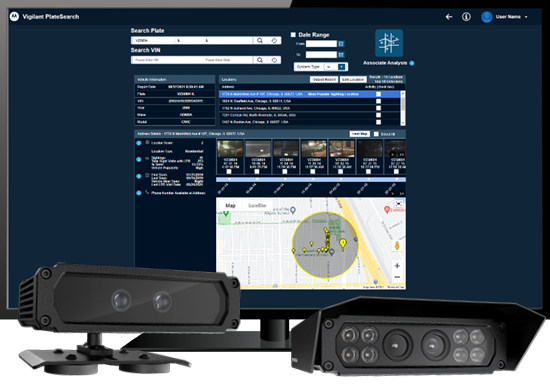 If your car has been stolen, or a suspecting person has entered your grounds, license plate recognition (LPR) can help resolve the issue.
Vigilant PlateSearch is an intelligence software that takes LPR capabilities beyond any basic search or hot list alert. It pinpoints past car locations and determines best points while also helping you stay in control of your system. To be more specific, this software offers:
Complete and partial plate search
Year/make/model vehicle filtering
Real-time alerts
Thanks to these features—among others—you can help find a suspect on the run, solve a series of burglaries, and more.
Learn More About Vigilant Solutions from Flower City Communications
If a suspicious person is not inside an automobile, facial recognition can be used to catch them.
Vigilant FaceSearch™ uses "biometric algorithms of facial landmarks" to help law enforcement create strong leads in any investigation. It's like a math problem, where:
Your open cases + Vigilant analytics and data insights = Investigative leads
What's useful about this technology is that it can be used on any platform—desktops, mobile devices, etc. It'll quickly analyze over 350 facial vectors for accurate results and compare them to the gallery that grows every day.
With this tool, you'll have more closed cases and resolved actions than ever before.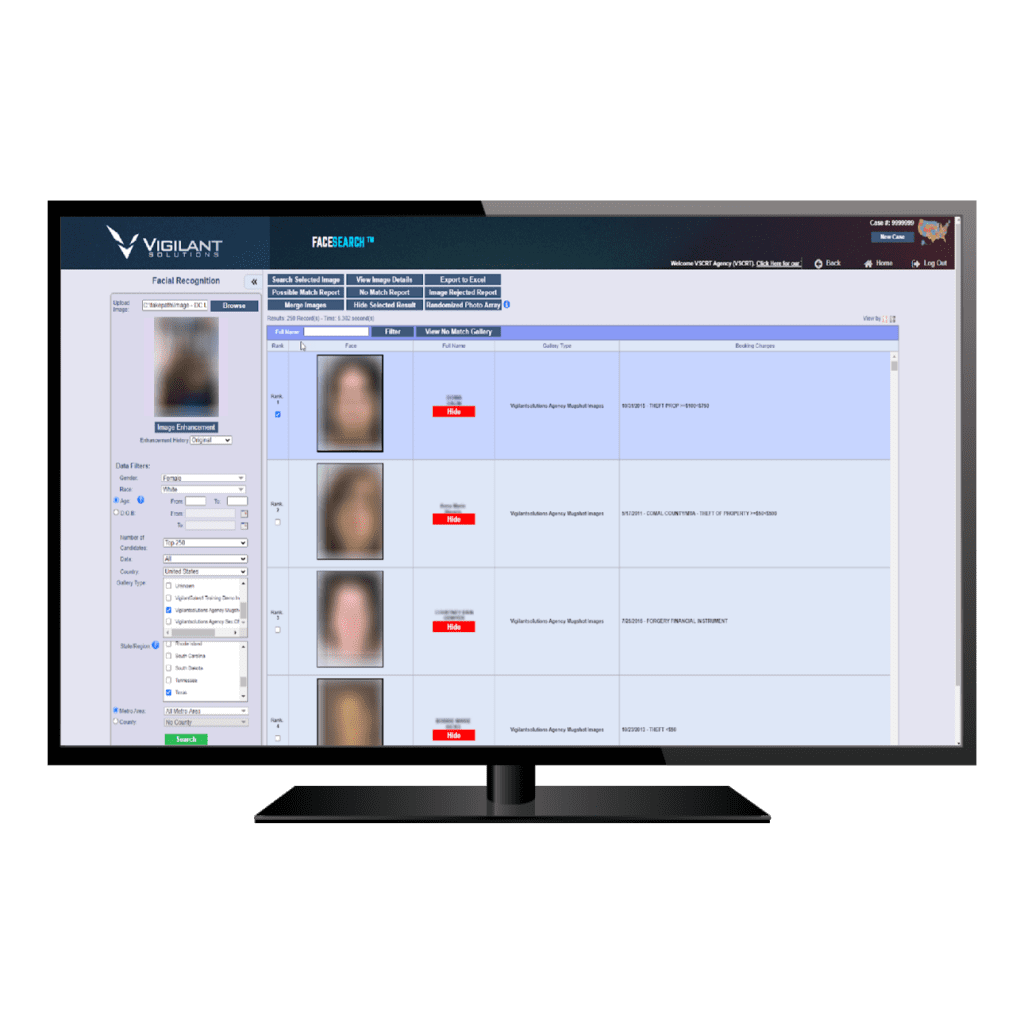 Whether you utilize LPR or facial recognition, you can share data from just about anywhere.
That's because Vigilant is cloud-based, which eliminates any need for servers. You can share important information with agencies around the country, which is especially helpful if people or cars are moving to other states.
It's done quickly, too, with the simple click of a button. Authorized agencies will receive the info at a moment's notice as needed. That data is never copied or replicated, either, which preserves its integrity and allows it to always remain as secure as possible.
Learn More About Vigilant Solutions
At Flower City Communications, we understand that you want to keep the people in your town safe. We'll help you do just that with security solutions from Vigilant. If you'd like more information, or you're ready to find the right products for you, then don't wait. Contact us today!